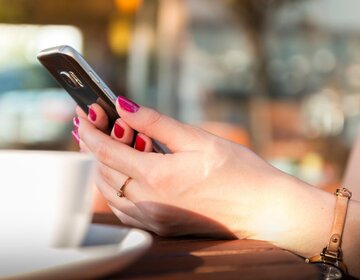 From September, you can set up SMS messages for completed bookings. Do you want to get the right messages from the library? Check your contact details.
New service: sending sms
From Friday 2 September 2022, you can set up SMS for a completed booking. Sending one SMS costs 2 CZK. In order to send an SMS message, you must have the mobile phone number to which the message is to be delivered in your contact details. Attention! We will also remind long unreturned books with late fees or higher outstanding amounts by SMS.
Are we writing to the right address?
Do you want your library messages to arrive correctly? Check, update and, if necessary, add your contact information in My Account.
Updating and adding contact information is easy. You can do it online by logging in to www.mlp.cz in My Account (Settings button), or in person with a librarian when you visit a branch, or online on the Zoom platform Monday to Friday from 3pm to 8pm. In both cases, you must have proof of identity at hand.