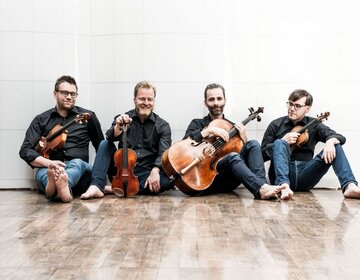 17. 10. 2022,
WEBREDAKTOR
Zemlinsky Quartet presents the fourth concert in the concert series 4plus 2022 (5th year) – evenings of chamber music – dedicated to the 80th anniversary of the death of Alexander Zemlinsky – complete string quartets A. Zemlinsky.
The tickets are available anytime in the box office of the Central Library in Prague, it is also easy to buy them just before the concert. After the concert, the Zemlinsky Quartet invites all the audience to join the quartet with a glass of wine.
Alexander Zemlinsky and Vienna II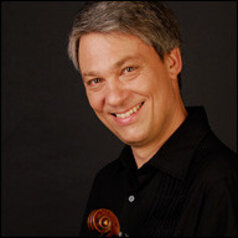 Where: the Central Library – BIG HALL
When: 14 December 2022 | 19:30
Admission: 290 CZK
Concert programme: L. van Beethoven: Quintet for two violins, two violas and cello in C major, Op. 29
Alexander Zemlinsky: Quintet for two violins, two violas and cello in D minor
Alexander Zemlinsky: String Quartet No. 1 in A major, Op. 4
Zemlinsky Quartet and Radim Sedmidubsky – viola
BUY TICKET (Booking system is in Czech)
In 2018, the Zemlinsky Quartet founded a chamber music series in Prague called 4plus, where the quartet is being joined by outstanding Czech and foreign musicians to perform many different works from the world of chamber music. This year's 5th edition is dedicated to complete string quartets by Austrian composer Alexander Zemlinsky joined by famous works that originated in one of the most important centers for classical music of the past – in Vienna.
The fifth and the last concert of this year will take place in the big hall of the Municipal LIbrary of Prague (Marianske namesti 1, Praha 1) on December 14, 2022 at 7:30 pm. The Zemlinsky Quartet will be joined by a great Czech violist, outstanding chamber music player Radim Sedmidubský. The first half of the concert will consist of two quite different viola quintets. The viola quintet C major by L. van Beethoven is not that much well known piece, but it surprises by its joy and happiness, that leads the audience through all four movements and that creates a very enjoyable piece of chamber music. On the other hand, the two-movement viola quintet by A. Zemlinsky starts in quite sad and dark mood. Nevertheless, the second movement changes the character a lot and we will hear a lot of fast joyful themes. The concert, and also all the year 2022 will be closed by the first string quartet op. 4 by A. Zemlinsky. This four-movement romantic quartet possibly stands even above the string quartets of one of the Zemlinsky teachers – Johannes Brahms.