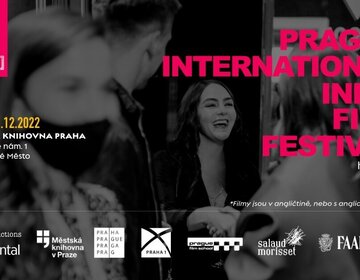 16. 11. 2022,
WEBREDAKTOR
The International Festival of Short Independent Films brings to Prague for the third time an engaging showcase of short films and music videos.
Festival of Short Films
Where: Central Library – Small Hall
When: 9.12.2022 | 18:00 – 23:00 and 10.12.2022 | 9:00 – 23:00
Admission: free
During two days, the audience will see a total of 64 films from all over the world. Some of the films have been awarded or screened at major festivals (e.g. Academy Awards, Cannes, Sundance, Annecy and others). These are the best of the short independent films and music videos made in the past year. The films are divided into several categories: fiction, documentary, animation, experimental, student film and a music video section. More information: https://www.piif.org/annual-gala
All films are only in English or with English subtitles!