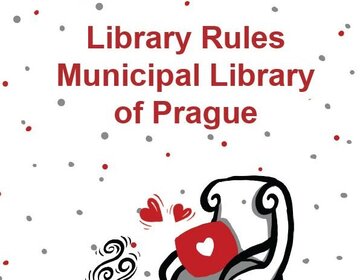 The Library Rules constitute the basic document defining the relationship between the library and its users. It is amended if external or internal facts affecting the library's activities have changed. Hence, an amendment may result from a change in legislation. The current changes are related primarily to the RFID technology which the library has decided to employ in its services.
What does the amendment, which comes into effect on 26 August 2019, bring? Expanded benefits for disabled readers and rules for the self-service system.
Advantages for disabled persons
Disabled persons who hold TP, ZTP or ZTP-P passes may enjoy a range of benefits, including free library registration, free extended validity of the reader's card, extended loaning periods to double (= 8 weeks) and a claim to 100 fulfilled reservations without a fee. Other groups which enjoy benefits are children (free reader's card until 15 years of age) and seniors over 70 (free reader's card and doubled loaning period).
Self-service system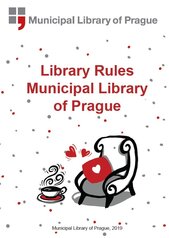 RFID technology brings self-service to the library's services. It enables the installation of equipment for borrowing and returning documents, which will gradually appear at MLP branches by the end of 2020. You will first encounter the self-service system for loaning books at the Central Library. Self-service loaning will be accompanied by new security measures. To sign in for loaning, a PIN code corresponding to your date of birth will be required. We strongly recommending changing the PIN as soon as possible in your online reader account.
The system offers the option of switching to English.
The system issues confirmation of performed self-service loans, which can be either printed out or e-mailed, or refused altogether. The library automatically sends a "Daily extract from the reader account" at the end of the day, if there was any self-service lending. You can unsubscribe from this message in the online reader account.
The automated return system, which the Library Rules mention, will appear at the Central Library in the course of 2020.
Where to view the Library Rules
You can browse the Library Rules here. A printed version of the Library Rules with the inserted amendment is available at each library branch.
We shall be happy to answer potential questions via e-mail at knihovna@mlp.cz or you can send your message via the contact form. Do not hesitate to ask the librarians when you visit the library in person.