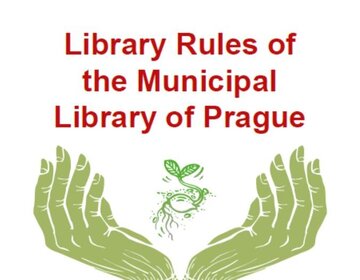 20. 12. 2022,
WEBREDAKTOR
Library Costs to Remain Unchanged in 2023, Reservation Fees to Increase.
The basic piece of legislation stipulating the charges that libraries may apply for their services is the Library Act.
Library's basic services are free of charge
Library's basic services include loans (borrowing and returning books), access to the internet or access to other online information sources. Other services may be subject to a charge up to the costs expended by the library.
The Library Act approaches similarly the amount of the registration fee, which is collected by a library from its readers upon the registration of a new reader or upon membership prolongation. A long-term strategy of the Municipal Library of Prague is to keep the registration fee to a minimum because for some people even a few tens of crowns may create a barrier in using the library's services. Adults will pay CZK 60 for annual membership, while children up to 15 years of age, readers over 70 years of age and holders of the TP, ZTP or ZTP-P passes may use library services free of charge.
Reservation fee, convenience fee
Library unit reservation is a paid service which offers the reader the certainty that sooner or later the reserved unit will be ready at the branch which the reader chooses and which bests suits their need.
The price of the service is determined by calculating the actually expended costs, which includes transportation and handling of books. From 1 January 2023, the amendment to the Library Rules stipulates a fee of CZK 25 for a fulfilled reservation. The amount reflects the currently increasing prices of transportation and labour.
Free reservations for persons over 70 years of age and persons with disabilities
The Library Rules amendment also extends the range of persons entitled to a certain number of free reservations per year. Aside from readers with disabilities (holders of the TP, ZTP and ZTP-P passes), who are entitled to 100 free reservations, this now also includes readers over 70 years of age, who are entitled to 15 free reservations annually. The last change in the Library Rules concerns the price of a delivered reminder, which shall amount to CZK 100 from 1 January 2023.
Library Rules valid from 1 January 2023