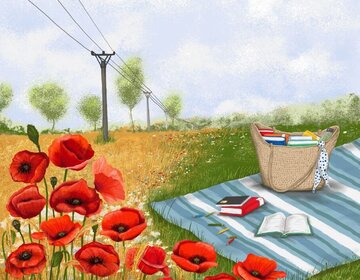 The library is also here for you during the holiday months. We are lending books for the summer from 12 June 2023.
Main information about the summer operation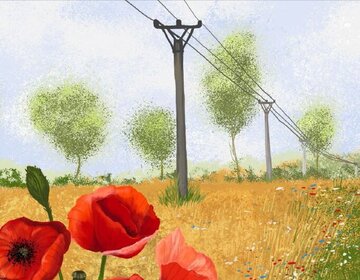 Holiday opening hours are valid from 1 July to 31 August 2023. Branches are closed on Saturdays during the holiday season. Kiosek remains open throughout the summer.
You can find Oscar on the waterfront and at festivals. The Crossway Library Bus does not run during the holidays.
Summer closure is from July 24 to August 6, 2023. For current operations, visit www.mlp.cz/en/branches.
The checkout in the Central Library lobby will be completely closed from July 3 to August 31, 2023. Tickets for fall events can be purchased online at www.mlp.cz/akce during this time.
Books for the whole holiday season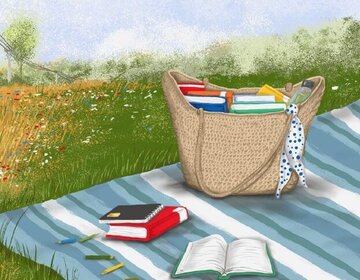 We are lending books for the holidays from June 12 to July 21, 2023. Take advantage of the extra extended loan period and borrow lots of reading for the holidays. Books borrowed during this period may not be returned until September or October.
Where to take your books during the closure?
You can return books even when we are closed. During the holiday closure you can use the biblioboxes at the branches Opatov, Jezerka, Hloubětín and Lužiny or return them at Ústředni knihovna. The Kiosk in the Černý Most Centre will be open throughout the holidays from Monday to Sunday from 09:00 to 21:00.
Are we writing to the right address?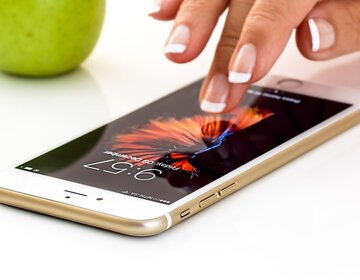 Do you want your library messages to arrive correctly? Check, update and, if necessary, add your contact information in My Account.
Updating and adding contact information is easy. You can do it online by logging in to www.mlp.cz in My Account (Settings button), or in person with a librarian when you visit a branch, or online on the Zoom platform Monday to Friday from 3pm to 8pm. In both cases, you must have proof of identity at hand.