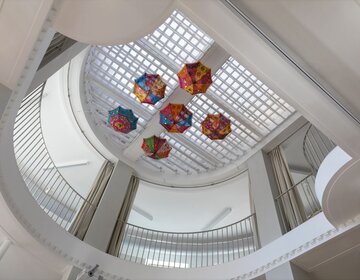 The Municipal Library of Prague lends books but also offers a space for meetings with compatriots, for working or studying together.
Books in the library are mostly in Czech, but also in other languages – English, Russian and Ukrainian. Foreign newspapers and magazines are available in the library through the PressReader service. All library branches offer free Internet access.
Helpdesk in the Central Library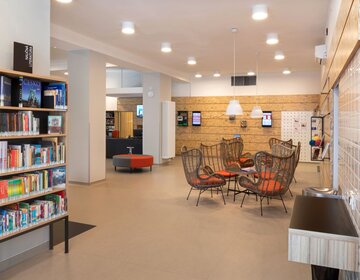 Prague, the Central Bohemian Region and the individual components of the Integrated Rescue System set up an Assistance Centre for people fleeing the war in Ukraine at the Central Library in Marianske Square. The Assistance Centre was moved to the Congress Centre. The best transport connection is by metro C (red line) to the Vyšehrad station.
The Assistance Centre operates several counters where people can get residence permits, register for health insurance, and where job offers are mediated. The Assistance Centre also provides basic health services and psychosocial assistance.
Free Transport
Public transport in Prague and the Central Bohemian Region is free for Ukrainians who present their Ukrainian passport or ID card during a ticket check.
Library for Free
The Municipal Library in Prague offers free registration for Ukrainians over 15 years of age who present a Ukrainian passport or ID card. No other document is needed to register at the library. Children under the age of fifteen have access to the library for free as a standard. The registration form can be filled out as a hard copy directly in the library or online at https://www.mlp.cz/…je-knihovna/.
Free Wi-Fi and a Place of Peace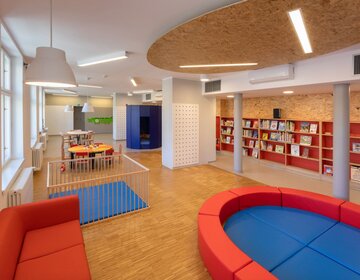 Anyone can come to the library to sit down, browse books or the Internet. The library is open to everyone, there is no need to have a library card.
All branches of the Municipal Library, of which there are more than 40 in Prague, offer public space, warmth and peace. A free wi-fi network called Mestska knihovna is available at any of them. The addresses and opening times of the branches are provided at www.mlp.cz/en/branches.
Foreign Newspapers and Magazines
The Central Library offers access to PressReader; just download the app of the same name (available for both Android and iOS) to your device. Once you arrive at the library and connect to the library wi-fi, you can open the app, select a book and download it directly to your device. Or you can browse it directly in the library.
Practical Information for People Coming from Ukraine
There are many portals that contain important information, the library selects at least two of them. The official website of the Czech Ministry of the Interior is the most trusted source of information concerning the stay of foreigners on the territory of the Czech Republic.